Jonathan Edwards
From MEpedia, a crowd-sourced encyclopedia of ME and CFS science and history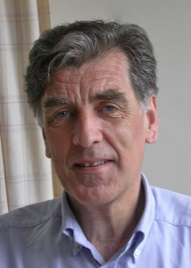 Professor Jonathan Edwards is an Emeritus Professor of Connective Tissue Medicine at University College London (UCL) in the UK. Professor Edwards was instrumental in the discovery of the use of B-cell depletion therapy (Rituximab) to treat rheumatoid arthritis.[1]
B-cell

depletion ME/

CFS

research

[

edit

|

edit source

]
Professor Edwards became interested in the possible use of Rituximab to treat ME/CFS after attending the Invest in ME International ME Conference in May 2013 and subsequently agreed to advise on and lead the effort.[2]
Professor Edwards once served on the board of directors of the online patient community Phoenix Rising.[3]
Professor Edwards is currently active on the Science for ME forum. [4]
Letter to Scottish Parliament

[

edit

|

edit source

]
Emma Shorter on behalf of ME Action called on the Scottish Parliament to review the level of support for people with Myalgic Encephalomyelitis (ME) in Scotland [5]. Dr Edwards wrote a letter which was submitted as evidence [6].
Open Letters to The Lancet

[

edit

|

edit source

]
In response to The Lancet's publication of the controversial PACE trial in 2011, three open letters to the editor of The Lancet urged the editor, Richard Horton, to commission a fully independent review of the PACE trial. Dr. Edwards signed all three. The first, written in 2015, was signed by Dr. Edwards and five of his colleagues. In 2016, thirty-six additional colleagues in the ME/CFS field, signed the second letter. In 2018, a resubmitted letter had over one hundred signatories.