The MEAction Network
From MEpedia, a crowd-sourced encyclopedia of ME and CFS science and history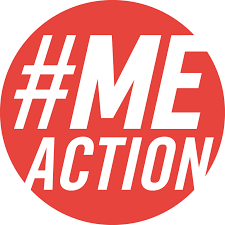 #MEAction (The Myalgic Encephalomyelitis Action Network) is a worldwide ME/CFS patient advocacy group co-founded May 12, 2015 by Jennifer Brea and Beth Mazur.
Its focus is on empowering patients to take action to improve the research and treatment situation, through local affiliate groups in countries around the world. #MEAction runs special interest groups focused on science & research, public education and press relations.
On July 24, 2016, #MEAction made a policy change where they would adopt ME for the name for future communications about the disease except where the name CFS needs to be mentioned.[1]
The Millions Missing protests were created by MEAction.
MEpedia was launched by MEAction.
MEAction became a non-voting liaison representative to the Chronic Fatigue Syndrome Advisory Committee (CFSAC) for the term June 2017 to June 2019. CFSAC, an advisory committee to the US Office of the Assistant Secretary for Health, allots three seats to patient advocacy groups.
MEAction UK has demanded "an immediate end to the use of GET and CBT."[2] The UK treatment guidelines for ME/CFS, known as the NICE guidelines are currently under review, but MEAction has demanded an interim change to the existing guidelines to stop the use of graded exercise therapy (GET) and cognitive behavioral therapy (CBT) before the new guidelines are published.[2]
Centers for Disease Control

and Prevention (

CDC

)

[

edit

|

edit source

]
Jul 29, 2018, CDC Revises its Information on ME MEAction report on the CDC July 2017 and July 2018 website updates.[3][4] Recommendations for the

CDC

's ME/

CFS

page have been created from patient feedback on the updates as well as asking for further patient input.
Medical & Scientific Fact Sheets
[
edit
|
edit source
]