Alison Bested
From MEpedia, a crowd-sourced encyclopedia of ME and CFS science and history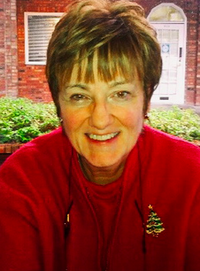 Alison Christine Bested, MD, FRCP(C), a Haematological Pathologist, is the Chair of Integrative Medicine at Nova Southeastern University in the Dr. Kiran C. Patel College of Osteopathic Medicine, the Clinical Director of the Institute for Neuro Immune Medicine Clinic and the Director of Student Research, Nova Southeastern University, Miami, Florida, United States.[1] Former positions include working at the Environmental Health Clinic, Sunnybrook & Women's College Health Sciences Centre, Toronto, Ontario, Canada,[2] and the Complex Chronic Disease Program at BC Women's Hospital clinic, Vancouver, British Columbia, Canada.[3]
Dr. Bested's medical specialty practice has been dedicated to patients with complex chronic medical conditions including: myalgic cncephalomyelitis/chronic fatigue syndrome (ME/CFS), fibromyalgia (FM), multiple chemical sensitivity (MCS) and persistent Lyme disease. She is a Clinical Associate Professor in the Department of Medicine at the University of British Columbia. She is works in Toronto and Vancouver, Canada.[4]
Dr. Bested was chosen by Health Canada to participate on the Expert Medical Consensus Panel that wrote the Myalgic Encephalomyelitis/Chronic Fatigue Syndrome: Clinical Working Case Definition, Diagnostic and Treatment Protocols. This consensus definition was published in the Journal of Chronic Fatigue Syndrome in 2003. In the literature this is known as the Canadian Consensus Definition of ME/CFS and is used worldwide by clinicians and researchers.[5]
Writing committees and boards
[
edit
|
edit source
]
Dr Alison Bested scholarship fund
[
edit
|
edit source
]
A scholarship was founded in Dr Bested's name to honor her dedication to ME/CFS, FM and MCS patients. Canadian Students enrolled in the Environmental Medicine elective at University of Toronto are eligible.[10]
Dr. Bested participated in a campaign by ME specialists to have the PACE trial reviewed by an independent panel. In response to The Lancet's publication of the controversial PACE trial in 2011, three open letters to the editor of The Lancet urged the editor, Richard Horton, to commission a fully independent review of the PACE trial. In 2016, Dr. Bested, along with 41 colleagues in the ME/CFS field, signed the second letter, and in 2018, Dr. Bested, along with over 100 colleagues signed a third letter.
2001, Chronic fatigue syndrome: neurological findings may be related to blood-brain barrier permeability[12] (Abstract)
2003,

Myalgic Encephalomyelitis

/

Chronic Fatigue Syndrome

: Clinical Working Case Definition, Diagnostic and Treatment Protocols[6] (Full Text)
2009, A randomized,

double-blind

, placebo-controlled pilot study of a probiotic in emotional symptoms of chronic fatigue syndrome[13] - (Full Text)
2015, Review of

Myalgic Encephalomyelitis

/

Chronic Fatigue Syndrome

: an evidence-based approach to diagnosis and management by clinicians[14] - (Abstract)
2018,

Myalgic Encephalomyelitis

/

Chronic Fatigue Syndrome

: Insights & Advances in Care[15]
2019, Understanding

Myalgic Encephalomyelitis

/

Chronic Fatigue Syndrome

and the Emerging Osteopathic Approach: A Narrative Review[16] - (Abstract)
Aug 2019, Editorial: Advances in ME/

CFS

Research and Clinical Care[17] - (Full text)
2002, The Fibromyalgia Cookbook: More Than 120 Easy and Delicious Recipes, ISBN-10: 1581822707
2008, Hope and Help for

Chronic Fatigue Syndrome

and Fibromyalgia, ASIN: B00V1D68LU
2013, The Complete Fibromyalgia Health Diet Guide and Cookbook, ISBN-10: 0778804534