Kenny De Meirleir
From MEpedia, a crowd-sourced encyclopedia of ME and CFS science and history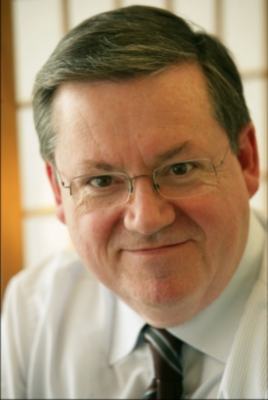 Kenny L. De Meirleir, MD, PhD, is a Belgian Internal Medicine doctor specializing in ME/CFS who currently serves as the Medical Director of Whittemore Peterson Institute, Nevada.[1] He frequently partners with numerous myalgic encephalomyelitis/chronic fatigue syndrome (ME/CFS) researchers in the EU, UK, US, and Australia to further the understanding of the pathophysiology of ME/CFS. From 2000-2007, he was an editor of the now defunct research journal, Journal of Chronic Fatigue Syndrome. He participated in an earlier clinical trial of Ampligen, an immunomodulator for ME/CFS.
Professor De Meirleir runs the Himmunitas clinic in Brussels, Belgium and the Whittemore Peterson Institute in Reno, Nevada, in the United States.
(As per bio page at Whittemore Peterson Institute)[2]
1970 – 1977 Medical Education, Vrije Universiteit Brussel, Doctor in Medicine (Belgium), Magna cum Laude
1977 – 1982 Internal medicine Residency, Department of Internal Medicine, university Hospital Vrije Universiteit Brussel, under supervision of Prof. Dr. R. Six. Certification in Internal Medicine
1982 – 1984 Resident in Cardiology, Algemeen Ziekenhuis, Vrije Universiteit Brussel, under supervision of Prof. Dr. P. Block, interrupted by military service
1985 Ph.D. in Physiology
Solvay Prize
NATO Research Award
In April 2018, Dr. Kenny De Meirleir pleaded guilty to the 2009 importation of the antiviral drug Nexavir to Belgium for use in ME/CFS and Lyme disease patients,[3] he did not receive any sentence or fine. De Meirleir was also prosecuted for carrying out illegal experiments on humans, but was found not guilty.[4]
International Consensus Criteria
[
edit
|
edit source
]
Wetenschap voor Patiënten - ME/cvs Vereniging
[
edit
|
edit source
]
Invest in ME Conference Speeches
[
edit
|
edit source
]
↑ NVCBR. "Kenny De Meirleir, MD, PhD". Whittemore Peterson Institute. Retrieved

July 11,

2019.
↑ "Uitstel vonnis tegen chronisch vermoeidheidssyndroom-prof". Het Nieuwsblad (in Nederlands). Retrieved

March 2,

2019.
↑ NWS, VRT (April 20, 2018). "Ex-VUB-prof die omstreden medicijn invoerde krijgt geen straf". vrtnws.be (in Nederlands). Retrieved

March 2,

2019.
↑ Carruthers, Bruce M.; Jain, Anil Kumar; De Meirleir, Kenny L.; Peterson, Daniel L.; Klimas, Nancy G.; Lerner, A. Martin; Bested, Alison C.; Flor-Henry, Pierre; Joshi, Pradip; Powles, AC Peter; Sherkey, Jeffrey A.; van de Sande, Marjorie I. (2003), "

Myalgic Encephalomyelitis

/

Chronic Fatigue Syndrome

: Clinical Working Case Definition, Diagnostic and Treatment Protocols", Journal of

Chronic Fatigue Syndrome

, 11 (2): 7–115, doi:10.1300/J092v11n01_02
↑ Jason, Leonard A; Jordan, Karen; Miike, Teruhisa; Bell, David S; Lapp, Charles; Torres-Harding, Susan; Rowe, Kathy; Gurwitt, Alan; De Meirleir, Kenny; Van Hoof, Elke LS (2006), "A Pediatric Case Definition for

Myalgic Encephalomyelitis

and

Chronic Fatigue Syndrome

", Journal of

Chronic Fatigue Syndrome

, 13 (2–3): 1–44, doi:10.1300/J092v13n02_01
↑ Carruthers, Bruce M.; van de Sande, Marjorie I.; De Meirleir, Kenny L.; Klimas, Nancy G.; Broderick, Gordon; Mitchell, Terry; Staines, Donald; Powles, A.C. Peter; Speight, Nigel; Vallings, Rosamund; Bateman, Lucinda; Baumgarten-Austrheim, Barbara; Bell, David; Carlo-Stella, Nicoletta; Chia, John; Darragh, Austin; Jo, Daehyun; Lewis, Donald; Light, Alan; Marshall-Gradisnik, Sonya; Mena, Ismael; Mikovits, Judy; Miwa, Kunihisa; Murovska, Modra; Pall, Martin; Stevens, Staci (August 22, 2011). "Myalgic encephalomyelitis: International Consensus Criteria". Journal of Internal Medicine. 270 (4): 327–338. doi:10.1111/j.1365-2796.2011.02428.x. ISSN 0954-6820. PMC 3427890. PMID 21777306.
↑ De Becker, Pascale; McGregor, Neil; De Meirleir, Kenny (December 2001). "A definition‐based analysis of symptoms in a large cohort of patients with chronic fatigue syndrome". Journal of Internal Medicine. 250 (3): 234–240. doi:10.1046/j.1365-2796.2001.00890.x.
↑ Simon Roelens, C. Vincent Herst, Anne D'Haese, Karen De Smet, Marc Frémont, Kenny De Meirleir & Patrick Englebienne. (2001). G-Actin Cleavage Parallels 2-5A-Dependent RNase L Cleavage in Peripheral Blood Mononuclear Cells—Relevance to a Possible

Serum

-Based Screening Test for Dysregulations in the 2-5A Pathway. Journal of

Chronic Fatigue Syndrome

, Vol. 8, Iss. 3-4, pp. 63-82. http://dx.doi.org/10.1300/J092v08n03_07
↑ Patrick Englebienne, C. Vincent Herst, Karen De Smet, Anne D'Haese & Kenny De Meirleir. (2001). Interactions Between Rnase L Ankyrin-Like Domain and ABC Transporters as a Possible Origin for Pain, Ion Transport,

CNS

and Immune Disorders of

Chronic Fatigue Immune Dysfunction Syndrome

. Journal of

Chronic Fatigue Syndrome

, Vol. 8, Iss. 3-4, pp. 83-102. http://dx.doi.org/10.1300/J092v08n03_08
↑ Nijs, Jo; De Meirleir, Kenny L.; Coomans, Danny; De Becker, Pascale; Nicolson, Garth L. (2002), "High prevalence of Mycoplasma infections among European chronic fatigue syndrome patients. Examination of four Mycoplasma species in blood of chronic fatigue syndrome patients", FEMS Immunology and Medical Microbiology, 34 (3): 209-14, doi:10.1111/j.1574-695X.2002.tb00626.x, PMID 12423773
↑ Nijs, Jo; Vaes, Peter; Van Hoof, Elke; De Becker, Pascale; McGregor, Neil; De Meirleir, Kenny L. (2002), "Activity Limitations and Participation Restrictions in Patients with

Chronic Fatigue Syndrome

—Construction of a Disease Specific Questionnaire", Journal of

Chronic Fatigue Syndrome

, 10 (2): 3-23, doi:10.1300/J092v10n03_02
↑ P. De Becker, N. McGregor & K. De Meirleir. (2002). Possible Triggers and Mode of Onset of

Chronic Fatigue Syndrome

. Journal of

Chronic Fatigue Syndrome

, Vol. 10, Iss. 2, pp. 3-18. http://dx.doi.org/10.1300/J092v10n02_02
↑ Nijs, Jo; De Becker, Pascale; Demanet, Christian; McGregor, Neil; Englebienne, Patrick; Verhas, Michel; De Meirleir, Kenny L. (2003), "Monitoring a Hypothetical Channelopathy in

Chronic Fatigue Syndrome

: Preliminary Observations", Journal of

Chronic Fatigue Syndrome

, 11 (1): 117-133, doi:10.1300/J092v11n01_03
↑ Nijs, Jo; De Becker, Pascale; De Meirleir, Kenny L.; Demanet, Christian; Vincken, Walter; Schuermans, Daniel; McGregor, Neil (2003), "Associations between bronchial hyperresponsiveness and immune cell parameters in patients with chronic fatigue syndrome", Chest, 123 (4): 998-1007, PMID 12684286
↑ Garth L. Nicolson, Marwan Y. Nasralla, Kenny De Meirleir, Robert Gan & Joerg Haier. (2003). Evidence for Bacterial (Mycoplasma, Chlamydia) and Viral (HHV-6) Co-Infections in

Chronic Fatigue Syndrome

Patients. Journal of

Chronic Fatigue Syndrome

, Vol. 11, Iss. 2, pp. 7-19
↑ Nijs, Jo; Vaes, Peter; McGregor, Neil; Lambrecht, Luc; Van Hoof, Elke; De Meirleir, Kenny L. (2003), "Comparison of Activity Limitations/Participation Restrictions Among Fibromyalgia and

Chronic Fatigue Syndrome

Patients", Journal of

Chronic Fatigue Syndrome

, 11 (4): 3-18, doi:10.1300/J092v11n04_02
↑ Elke Van Hoof, Danny Coomans, Pascale De Becker, Romain Meeusen, Raymond Cluydts & Kenny De Meirleir. (2003). Hyperbaric Therapy in

Chronic Fatigue Syndrome

Journal of

Chronic Fatigue Syndrome

, Vol. 11, Iss. 3, pp. 37-49. DOI:10.1300/J092v11n03_04
↑ Nijs, Jo; De Meirleir, Kenny L.; Coomans, Danny; De Becker, Pascale; Nicolson, Garth L. (2003), "Deregulation of the 2,5A Synthetase RNase L Antiviral Pathway by Mycoplasma spp. in Subsets of Chronic Fatigue Syndrome"

(PDF)

, Journal of

Chronic Fatigue Syndrome

, 11 (2): 37-50, doi:10.1300/J092v11n02_04
↑ Nijs, Jo; Coomans, Danny; Nicolson, Garth L.; De Becker, Pascale; Christian, Demanet; De Meirleir, Kenny L. (2003), "Immunophenotyping Predictive of Mycoplasma Infection in Patients with

Chronic Fatigue Syndrome

?", Journal of

Chronic Fatigue Syndrome

, 11 (2): 51-69, doi:10.1300/J092v11n02_05
↑ Van Hoof, Elke; De Meirleir, Kenny; Cluydts, Raymond; Coomans, Danny (2003), "The Symptoms and Psychiatric Status of the Bijlmermeer Plane

Crash

Disaster: Similarities with

Chronic Fatigue Syndrome

and Gulf War Syndrome", Journal of

Chronic Fatigue Syndrome

, 11 (3): 3-21, doi:10.1300/J092v11n03_02
↑ Van Hoof, Elke; De Meirleir, Kenny (2004), "The Influence of

Chronic Fatigue Syndrome

on the Personality Profile: A Case Report", Journal of

Chronic Fatigue Syndrome

, 12 (3): 63-71, doi:10.1300/J092v12n03_05
↑ Van Hoof, Elke; Coomans, Danny; Cluydts, Raymond; De Meirleir, Kenny (January 2004). "Association Between Fennell Phase Inventory Scores and Immune and RNase-L Parameters in Chronic Fatigue Syndrome". Journal of

Chronic Fatigue Syndrome

. 12 (2): 19–34. doi:10.1300/J092v12n02_03. ISSN 1057-3321.
↑ Van Hoof, Elke; Coomans, Danny; Cluydts, Raymond; De Meirleir, Kenny (2004). "The Fennell Phase Inventory in a Belgian Sample". Journal of

Chronic Fatigue Syndrome

. 12 (1): 53–69. doi:10.1300/J092v12n01_04.
↑ Van Hoof, E; De Becker, P; De Meirleir, K (2006), "Pediatric

Chronic Fatigue Syndrome

and Munchausen-By-Proxy: A Case Study", Journal of

Chronic Fatigue Syndrome

, 13 (2–3): 45-53, doi:10.1300/J092v13n02_02
↑ Frémont, Marc; Vaeyens, Freya; Herst, C. Vincent; De Meirleir, Kenny; Englebienne, Patrick (2006), "Antiviral Pathway Deregulation of

Chronic Fatigue Syndrome

Induces Nitric Oxide Production in Immune Cells That Precludes a Resolution of the Inflammatory Response", Journal of

Chronic Fatigue Syndrome

, 13 (4): 17-28, doi:10.1300/J092v13n04_03
↑ Javierre, Casimiro; Alegre, José; Ventura, José Luis; García-Quintana, Ana; Segura, Ramon; Suarez, Andrea; Morales, Alberto; Comella, Agusti; De Meirleir, Kenny L. (2007), "

Physiological

Responses to Arm and Leg Exercise in Women Patients with

Chronic Fatigue Syndrome

", Journal of

Chronic Fatigue Syndrome

, 14 (1): 43-53, doi:10.1300/J092v14n01_05
↑ Van Hoof, E; De Becker, P; Lapp, C; Cluydts, R; De Meirleir, K (2007), "Defining the Occurrence and Influence of Alpha-Delta Sleep in

Chronic Fatigue Syndrome

", The American Journal of the Medical Sciences, 333 (2): 78-84, PMID 17301585
↑ Frémont, Marc; Metzger, Kristine; Rady, Hamada; Hulstaert, Jan; De Meirleir, Kenny (2009), "Detection of Herpesviruses and Parvovirus B19 in Gastric and Intestinal Mucosa of Chronic Fatigue Syndrome Patients", In Vivo, 23 (2): 209-213
↑ Sheedy, John R.; Wettenhall, Richard E.H.; Scanlon, Denis; Gooley, Paul R.; Lewis, Donald P.; McGregor, Neil; Stapleton, David; Butt, Henry L.; De Meirleir, Kenny L. (2009), "Increased D-Lactic Acid Intestinal Bacteria in Patients with Chronic Fatigue Syndrome", In Vivo, 23 (4): 621-628, PMID 19567398
↑ Jason, Leonard; Porter, Nicole; Shelleby, E; Till, L; Bell, David S; Lapp, Charles W; Rowe, Kathy; De Meirleir, Kenny (2009), "Severe versus Moderate criteria for the new pediatric case definition for ME/

CFS

", Child Psychiatry and Human Development, 40 (4): 609-20, doi:10.1007/s10578-009-0147-8
↑ De Meirleir, KL; Khaiboullina, SF; Frémont, M; Hulstaert, J; Rizvanov, AA; Palotás, A; Lombardi, VC (2013), "Plasmacytoid Dendritic Cells in the Duodenum of Individuals Diagnosed with

Myalgic Encephalomyelitis

Are Uniquely Immunoreactive to

Antibodies

to Human

Endogenous

Retroviral Proteins", In Vivo, 27 (2): 177–187, PMID 23422476
↑ Khaiboullina, Svetlana F.; DeMeirleir, Kenny L.; Rawat, Shanti; Berk, Grady S.; Gaynor-Berk, Rory S.; Mijatovic, Tatjana; Blatt, Natalia; Rizvanov, Albert A.; Young, Sheila G.; Lombardi, Vincent C. (March 1, 2015). "Cytokine expression provides clues to the pathophysiology of Gulf War illness and myalgic encephalomyelitis".

Cytokine

. 72 (1): 1–8. doi:10.1016/j.cyto.2014.11.019. ISSN 1043-4666. PMC 4410698.
↑ Singh, Sahajpreet; Stafford, Phillip; Schlauch, Karen A.; Tillett, Richard R.; Gollery, Martin; Johnston, Stephen Albert; Khaiboullina, Svetlana F.; De Meirleir, Kenny L.; Rawat, Shanti; Mijatovic, Tatjana; Subramanian, Krishnamurthy; Palotás, András; Lombardi, Vincent C. (2016), "Humoral Immunity Profiling of Subjects with

Myalgic Encephalomyelitis

Using a Random Peptide Microarray Differentiates Cases from Controls with High Specificity and Sensitivity", Molecular Neurobiology, doi:10.1007/s12035-016-0334-0
↑ Schlauch, Karen A.; Khaiboullina, Svetlana F.; De Meirleir, Kenny L.; Rawat, Shanti; Petereit, J; Rizvanov, Albert A; Blatt, Nataliya; Mijatovic, Tatjana; Kulick, D; Palotás, András; Lombardi, Vincent C. (2016), "

Genome

-wide association analysis identifies genetic variations in subjects with myalgic encephalomyelitis/chronic fatigue syndrome", Translational Psychiatry, 6 (2): e730, doi:10.1038/tp.2015.208
↑ De Meirleir, Kenny L.; Mijatovic, Tatjana; Subramanian, Krishnamurthy; Schlauch, Karen A.; Lombardi, Vincent C. (2018), "Evaluation of four clinical laboratory parameters for the diagnosis of myalgic encephalomyelitis", Journal of Translational Medicine, 16 (1): 322, doi:10.1186/s12967-018-1696-z